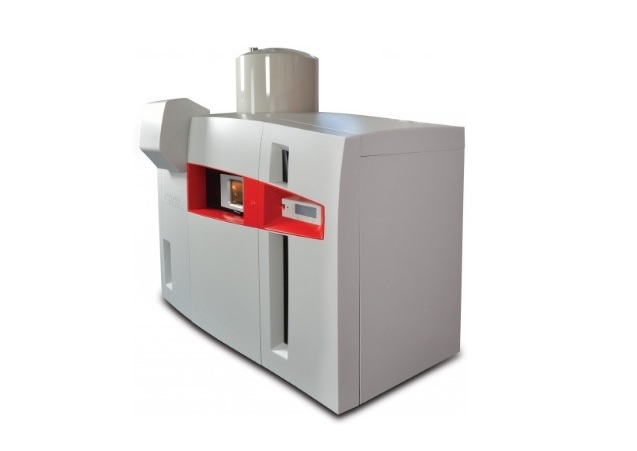 X-ray photoelectron spectroscopy (XPS), also known as electron spectroscopy for chemical analysis (ESCA), is a mature and widely used surface analysis technique for materials characterisation. XPS provides quantitative elemental and chemical state information from the upper most 10 nm of material. The The AXIS Nova photoelectron spectrometer can collect X-ray photoelectron spectra and images from any material that is stable under the ultra-high vacuum conditions required for the technique.
State-of-the-art performance
Designed for ease of use, the AXIS Nova has automated sample loading, orthogonal cameras for easy sample positioning and intuitive data acquisition software. A unique design of the AXIS Nova is the 110mm diameter sample platen allowing unrivalled large sample handling and high sample throughput. None of these attributes compromise the market-leading performance. The AXIS Nova is capable of high sensitivity, excellent energy resolution and fast, high spatial resolution imaging. It is ready to meet the analysis needs of the most challenging applications.
Sensitivity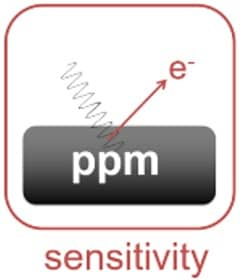 The AXIS Nova is designed for the very best performance at large analysis area with efficient collection of photoelectrons contributing to high sensitivity in both spectroscopy and XPS imaging modes. High sensitivity ensures spectra can be acquired with excellent signal-to-noise in short acquisition times. This is particularly important for materials that may be damaged by X-ray exposure. It also means that the AXIS Nova is capable of easily detecting low concentration species as well as light, conventionally hard to detect elements.
Ability to detect, measure and quantify lowest concentrations with ease.
Short acquisition times for spectroscopy and imaging modes.
Resolution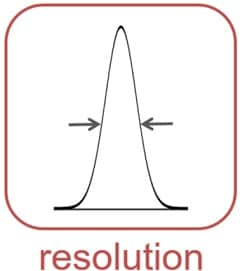 The very best resolution in spectroscopic and imaging mode is another fundamentally important property of any spectrometer. Excellent spectroscopic energy resolution of the AXIS Nova allows accurate and reproducible measurement of small chemical shifts used to determine surface chemistry.
Lateral, spatial resolution is important to be able to identify and image small surface features. Ultimate 1um image resolution is guaranteed using Kratos' patented spherical mirror analyser (SMA).
Large, 500 mm Rowland circle, X-ray monochromator designed for high energy resolution XPS.
Outstanding spectroscopic resolution guaranteed on conducting and insulating samples.
Simplicity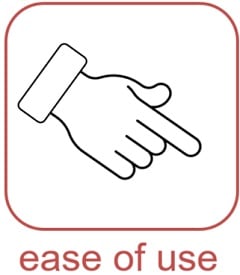 The AXIS Nova uses ESCApe which is the common acquisition, processing and reporting software across all Kratos photoelectron spectrometers. ESCApe software is the Users' interface with this high-performance instrument, making interaction with the spectrometer as simple as possible. It includes integration of acquisition and automated processing to exploit automation provided by the hardware. Ease of use is ensured by a simple acquisition work-flow. Following identification of the analysis position from the optical microscopes, predefined acquisition methods are selected to start sample analysis. These methods can be as simple as a survey spectrum or more complex such as sputter depth profiling with compucentric rotation during etching. ESCApe retains flexibility for expert Users to define their own acquisition methods.
Pre-defined 'walk-up and use' acquisition methods.
Complete computer control of AXIS Nova spectrometer making acquisition easier for novice Users.
Integrated acquisition, data processing and interpretation software.
Parallel XPS imaging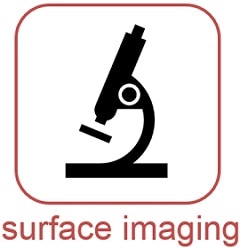 The distribution of elements or chemistry across the surface is measured by XPS imaging. The AXIS Nova acquires fast, high spatial resolution parallel images. Parallel image acquisition has the advantage that it is significantly faster and achieves higher spatial resolution than the more conventional rastered beam approach. Parallel imaging may also be combined with stage movements to acquire a 'stitched' image, capable of generating images over several millimetres with spatial resolution of several microns.
Capabilities provided by parallel imaging include:
3 microns ultimate spatial resolution at the highest imaging magnification.
High energy resolution, chemical state imaging.
Quantitative imaging – the unique spherical mirror analyser and delay-line detector provide quantitative chemical state images.
Spectromicroscopy – acquisition of spectra from image datasets providing a spectrum at each pixel.
Automation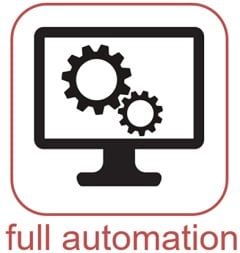 Automation of the AXIS Nova ensures ease of use of the spectrometer. Automated multi-platen exchange allows transfer between the sample storage elevator in the sample entry chamber (SEC) and sample analysis chamber (SAC) without User intervention. The AXIS Nova can accommodate up to three, 110 mm diameter sample platens in the instrument at a time, ensuring high sample throughput analysis. Large view ports in both the SEC and SAC mean that the platen can always be observed for complete piece of mind. Seamless automation also means that the instrument can be operated remotely for data acquisition as well as applications and service support.
Gas handling for Argon ion sputter sources or the optional UV lamp for ultra-violet photoemission spectroscopy (UPS) is also fully automated.
Additional Capabilities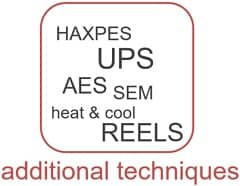 Whilst the AXIS Nova is primarily designed for high throughput, high performance XPS, additional analytical capabilities can be added without compromising the performance. An ultraviolet He-discharge lamp can be added to allow collection of ultraviolet photoemission spectra (UPS) for valence band and work function measurements.
Ion scattering spectroscopy (ISS) can be configured as an additional technique for elemental characterisation of the outermost surface of the sample. Both the Minibeam 4 and Minibeam 6 ion sources can be configured for use with low energy He+ ions and the analyser polarity reversed to achieve this acquisition mode simply through the ESCApe User interface.
Coincident analytical techniques available on the XPS analysis chamber include:
Ultraviolet photoemission spectroscopy (UPS)
Ion scattering spectroscopy (ISS)
Surface modification capabilities include:
Air sensitive sample handling; glove box, inert sample transporter & modified sample platens