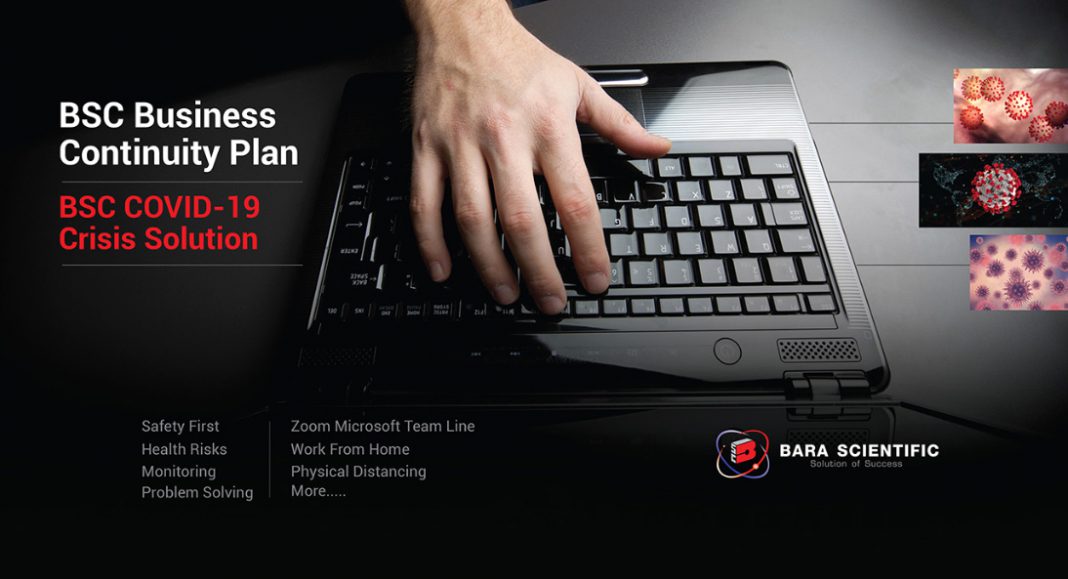 Thai Version | English Version
BSC Business Continuity Plan : BSC COVID-19 Crisis Solution
With concern about the potential impact due to COVID-19 situation, the BSC COVID-19 Cooperation Center (BCCC) was established for manage and coordinate in accordance with the Business Continuity Plan (BCP) for the customer's confidence to get continuously and efficiently service.
---
Safety First Solution
Continuously assess the health risks of all employees every day to enabling service with the customers confident and safer.
Constantly informs risk areas to employees. And refrain to enter that area to reduce the risk.
Strictly preventive measures for all employees and visitors in our Offices and Warehouses such as Body temperature monitoring, Prepare an antiseptic for washing hands and everyone must wear a mask as well as arranging customer service areas accordance with Physical Distancing measures.
Welcome to comply with the customer hygiene and Safety measures. And also have the strictly preventive measures for our business partners.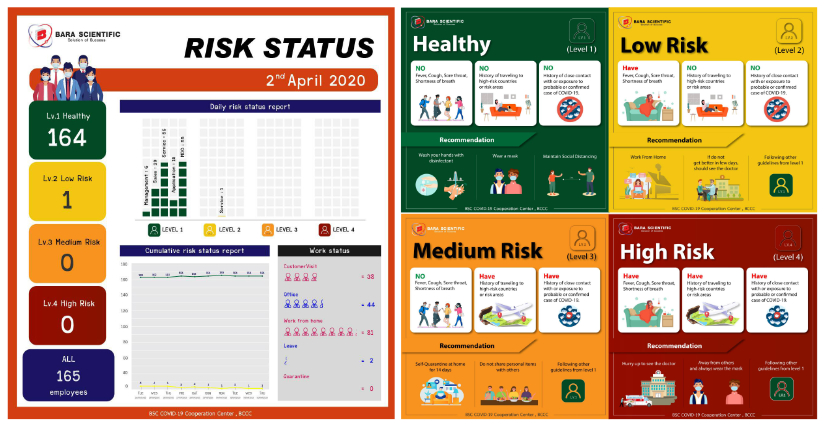 ---
Consistency Service mind Solution
The customers can contact us conveniently through the telephone, email and various online digital media of the company such as Line Official Account, Facebook and Website.
Divided the group of employees to On-site operations, Work in the office and Work from home in the proper proportion to maintain Physical Distancing measures to ensure efficient service.
Glad to provide online product presentation, Training, Problem-solving even Webinar through various applications for example Zoom, Microsoft Team and Line.
Still arrange the online internal training to increase the knowledge and improve our staff abilities.
---
All-around Care Solution
With concern for the well-being of employees, the company has provided the health insurance policy for COVID-19 to all employees.
Continues to coordinate with suppliers both domestically and internationally. Ensure to receive all the goods and services on time.
Employees have the devices able to access the company's operating system at all times, all locations.
Willing to support and comply with government measures to be a socially responsible corporate.
The company has been one of the driving forces of science and technology in Thailand for over 33 years and still determined to be an important force to support our partners and Thailand to overcome this crisis together.
Thai Version | English Version