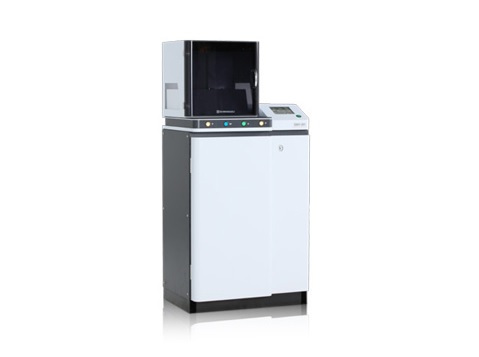 SMV-301/SMV-301RT Mooney viscometers feature a color LCD touch panel display that allows the instrument to be operated by anyone and enhances safety.
In addition to plotting Mooney viscosity curves, the SMV-301/301RT systems include extensive functionality for statistical analysis.
Full Compliance to Global Standards
The SMV-301 / 301RT allows the user to measure the Mooney viscosity, scorch time, minimum Mooney viscosity, and other characteristics of rubber in accordance with JIS, ISO, and ASTM test methods. With outstanding temperature recovery characteristics and easy operability, it can also be used for stress relaxation measurements or for tests that involve varying the rotor speed.
JIS K 6300-1: Rubber, unvulcanized – Physical property – Part 1: Determination of Mooney viscosity and pre-vulcanization characteristics with Mooney viscometer
ISO 289-1,2,3,4: Rubber, unvulcanized – Determinations using a shearing-disc viscometer
ASTM D 1646: Standard Test Methods for Rubber – Viscosity, Stress Relaxation, and Pre-Vulcanization Characteristics (Mooney Viscometer)
Max. 200 M Capacity (or optional 400 M capacity)
The automatic calibration unit (optional) allows weights to be automatically
calibrated to ensure high testing reliability.
A V-groove die compliant with JIS, ISO, and ASTM standards ensures tests can be performed in accordance with global standards.
Torque can be calibrated easily via the touch panel by calibrating weights using the automatic weight calibration unit (optional). The ability to perform routine sensitivity calibration electronically via the touch panel ensures highly reliable routine testing.
Excellent thermal stability and temperature recovery characteristics enable high reproducibility.
Optimal control and film heater units provide shorter temperature recovery times after inserting specimens and, due to the highly stable temperature control system, highly reproducible test results.
Also supports stress relaxation testing, cycle testing,
and variable rotor speed testing.
The SMV-301RT can also measure stress relaxation and decay in accordance with ISO 289-4 and ASTM D 1646. In addition, the difference in viscosity between samples can be determined more easily by using multiple rotor speeds (between 0.1 and 20 rpm) during testing to evaluate mixing or by varying the strain level. Performing various tests in that manner allows viscoelasticity of rubber samples to be evaluated.