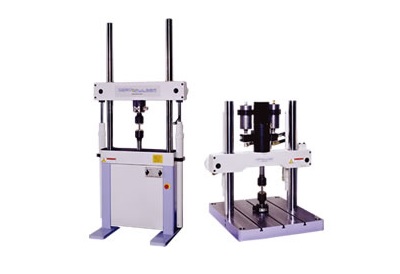 1.The Shimadzu Servopulser is a complete dynamic behavioral evaluation system with fully digital electro-hydraulic servo controller with which high speed loading and data acquisition.
2.This evaluates the dynamic characteristics (dynamic spring, damping factors, etc.) as a function of a maximum loading of 500Hz of vibration proof materials such as rubber and plastics.
3.This can be used for toughness (fatigue) testing or static strength testing for safety evaluation.
4.Optional application software (Windows versions available) help users through every step to data processing.